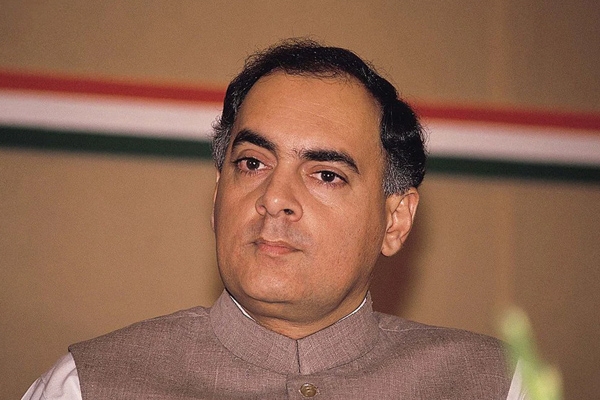 (Image source from: news18.com)
Rajiv Gandhi served as the Seventh Prime Minister of India during 1894 and 1989. He was born on August 20th, 1944 and is named the youngest Prime Minister of the country. Rajiv Gandhi is also the last person from the Nehrus and Gandhis to take up the position of Prime Minister. He was assassinated on May 21st, 1992 during a public meeting in Sriperumbudur in Tamil Nadu when he was on an election campaign. Before he took up politics, Rajiv Gandhi was a pilot and he was reluctant to join politics initially. He took up the step after his brother Sanjay Gandhi passed away in 1980. Rajiv Gandhi was elected as the Prime Minister when he was 40 years.
He took the oath as the Prime Minister of India on the same day his mother Indira Gandhi was assassinated by her own bodyguards. He was passionate about photography and his wife Sonia Gandhi revealed them through the book 'Rajiv's World: Photographs by Rajiv Gandhi'. The book had a collection of pictures for four decades clicked by Rajiv Gandhi. He was the only Prime Minister who drove himself. He even drove during the election campaigns. He hot married to Antonia Maino who renamed herself Sonia Gandhi. She was a waitress during his college days in the United Kingdom.
Rajiv Gandhi worked for Air India from 1970 till 1980. After Rajiv Gandhi took the oath, Congress won 411 seats out of the 542 Lok Sabha constituencies. Rajiv Gandhi was called Mr Clean as he always fought against corruption. Rajiv Gandhi was awarded the Bharat Ratna in 1991, the highest civilian award for an Indian.
By Siva Kumar