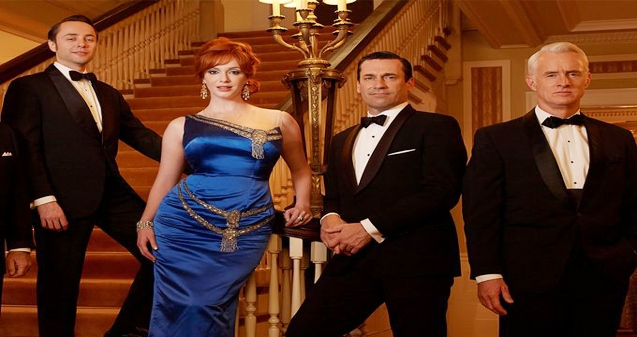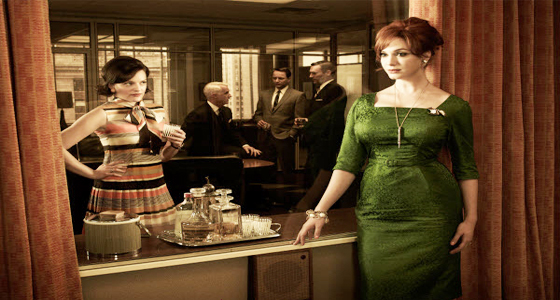 As AMC's 'Mad Men' enters Season 6 (Sunday, 9 ET/PT), the stars take a look at their characters and where we left them.
Don Draper (Jon Hamm)
Where we left him: Sitting in a bar, having just left his wife, Megan, at a commercial shoot, when a beautiful woman asks him, "Are you alone?"
Hamm says: "It was an interesting phrase. It wasn't, 'Are you single?' It wasn't, 'Are you by yourself? It's 'Are you alone?' I think the reason we didn't get an answer is because there are about 30 different ways you could interpret that question," Hamm says. "The choice of song was not accidental, either: You Only Live Twice."
Is mortality a theme? "There's a real sense of death, and I think that's not just Don and that's not just Don's generation. Everything we thought was stable is not. The whole thing is looking pretty rickety right now. New York City, which used to be the paragon of control and function and design, is torn up."
With one season remaining after this one, how would you like Don's Mad Men journey to end? "My hope is that Don achieves some sort of balance in his life, some sort of peace and happiness."
Roger Sterling (John Slattery)
Where we left him: On an LSD trip. Or "Naked on a chair, staring out the window, high as a kite," as Slattery puts it.
Slattery says: "I think he had come to the realization he wasn't ready to chuck it in. He was going to soldier on, and this LSD experience had given him some new perspective. I don't know whether it ended in true insight, but I think the insight he got was he's too young to pack it in. He doesn't want to sail off into the sunset just yet."
Describe Roger and Joan's complicated relationship (which now includes a baby): "They've always had a relationship where they could tell each other the truth. It didn't necessarily mean they could work out being together. I think that happens in the world all the time. There are people you can be as close as anybody with, and it just isn't workable that you can be together in a romantic relationship."
Peggy Olson (Elisabeth Moss)
Where we left her: Peggy had left Sterling, Cooper — and mentor Don — for a bigger position at another ad firm.
Moss says: "I think she was embarking on this new adventure and I think in a really happy place. I loved the moment when after she quits, she walks out and she's about to walk into the elevator and she smiles. I felt that encapsulates, yes, it's a good moment for her. It's horrible and bittersweet and sad, but this is a good thing. Then she has that encounter with Don in the movie theater and they're friends for the first time."
Has she changed? "She's grown so much. In the pilot, she first walks into Sterling, Cooper and is so overwhelmed by everything and so taken aback and everyone is commenting on her appearance. She's a baby," Moss says. "She's a very strong person and also has the same gift that Don has — I don't know if it's a gift or a curse — of being able to pretend that something didn't happen. It's strength, and it's also an uncanny ability to compartmentalize."
Pete Campbell (Vincent Kartheiser)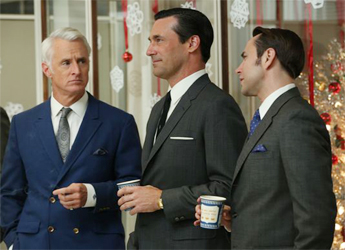 Where we left him: He had an affair with a woman who had electroshock therapy, then couldn't remember him.
Kartheiser says: "He just had this big letdown because this woman who he thought maybe he could start all over with again, start a new life maybe even, it became impossible. He realized, through that, that he was kind of going down the wrong path anyway. He was trying to fill himself up with love from all these places and his family and all these things couldn't fill that, because he was born with this deep hole in his soul."
Has he changed? "He's matured in the way that he deals with his work environment. He has managed to become a boss, and he's found a way of handling the people around him who have bigger and more important personalities. And, in some ways, he's the exact same guy, because he's still overly ambitious and needing of a lot of attention."
Megan Draper (Jessica Paré)
Where we left her: About to shoot a shoe commercial Don had helped arrange.
Paré says: "Literally, we left her on the set of a shoe commercial that she had just gotten with the help of her husband. ... I think the big surprise in their relationship at the beginning was that they were happy. Whatever you might have predicted, you wouldn't have thought that they would just be happy."
Any other Megan surprises? "I don't think (viewers) thought she would be good at advertising, and I think it's a surprise that she and Peggy not only work well together but that they're also friends."
Did Megan's independence change her relationship with Don? "It's obvious to Don. I don't know how obvious it is to Megan. I think that for her, he's probably the greatest man in the world. He loves her so much, he helps her with (the shoe commercial). He's being so supportive. She's an optimist and she trusts him. Anybody that knows him would say that was perhaps naive."
Joan Harris (Christina Hendricks)
Where we left her: Split with her husband, she slept with a client in exchange for a partnership at the firm.
Hendricks says: "We left off with her being made a partner and that great image of all the partners standing there and looking out (the window). That excited me because that was Joan standing with the big boys there. I kind of assumed she was going to come into the season with newfound power."
Has Joan changed? "One thing I like about her is she's fairly consistent. Where you may see Peggy change quite dramatically, I think Joan has a consistency about her. She's a fighter and a survivor. I think she gets wiser."
What should viewers look forward to in Season 6?"I could really start to see the look of the show changing. We're getting on in the years and fashion is certainly changing, and I think it gives it a different feel and I think it's cool."
Betty Francis (January Jones)
Where we left her: Trying to lose weight and having a breakthrough with pubescent daughter Sally.
Jones says: "I think she was happily surprised Sally came to her when she was upset, which was finally a really sweet moment between them. But I think she wasn't in a great place emotionally. She was not feeling great about herself, but I think she was making strides to get better, to feel healthier physically, with the Weight Watchers and stuff."
How is her marriage with Henry? "I think she has a good marriage with Henry. I don't know if she would admit that to herself, but I think he is very good to her and he is what she has wanted. Everything about him is what she didn't have with Don. I think that if she would just let herself be more happy in that relationship that she could find her happy place, but I think she just struggles with that."
Sally Draper (Kiernan Shipka)
Where we left her: Bonding with her mother as puberty sets in.
Shipka says: "I think that was a really special moment between mother and daughter, but this season, the question is, was that just a special moment or is this the beginning of something of a different relationship, or maybe a more loving relationship for them?"
How does she relate to stepmother Megan? "Megan is more of a friend figure. Sally goes to Megan when she wants to have fun, have girl talk and have a best friend. Megan is the one who will take her shopping, introduce her to all her friends. Megan is more of a 'cool' person to Sally, whereas her mom is just her mom."
How has Sally changed? "In Season 5, she went in with a lot more confidence than she had in previous seasons, and that probably carries into Season 6. She's more of a grown person now, and I think she's a little less afraid of what people think."
source : usatoday