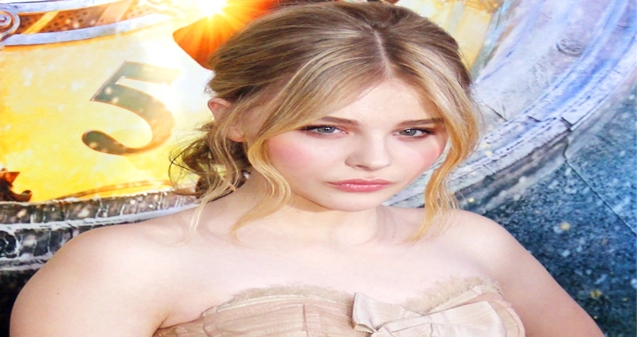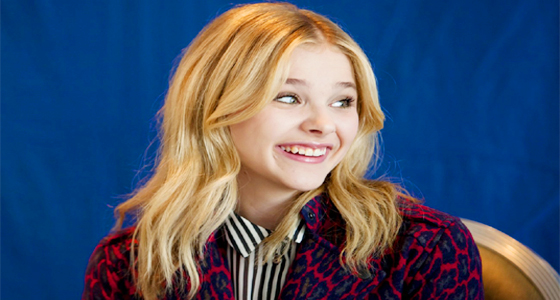 Chloë Moretz, teenaged star of Kick-Ass 2, talks to Patrick Smith about Jim Carrey, remaking Carrie, and those Star Wars rumours.
It's hard to believe Chloë Moretz is just 16. Greeting me in a suite at Claridge's in Mayfair, London, the Atlanta-born actress is fiercely confident and well poised, unfazed to the point of insouciance.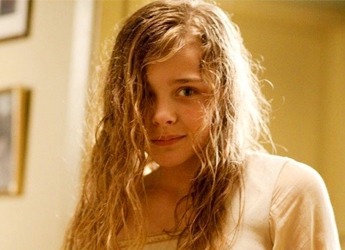 That she seems a little old before her time shouldn't come as a surprise. She has, after all, been in the industry since she was five, appearing in no less than 30 films, including The Amityville Horror, (500) Days of Summer, Let Me In, Martin Scorsese's Hugo and Tim Burton's Dark Shadows. But it was with the adaptation of Mark Millar's comic-book caper Kick-Ass that she truly made her mark, playing the purple-wigged vigilante Hit-Girl, who splatters villains with relish and notoriously drops the "C-word" in one of her earliest scenes. She was 11 when she filmed it, and unsurprisingly, the movie sent shockwaves through the media: the Daily Mail argued it had a "perniciously sexualised view of children", while The New Yorker claimed it was "violence's answer to kiddie porn."
Now Moretz is here to talk to me about the sequel, Kick-Ass 2, which picks up the story a few years later with Hit-Girl (real name: Mindy) starting high school and struggling to fit in. If you thought the action might be tamer this time around, however, think again: there has already been a brouhaha surrounding Moretz's new co-star Jim Carrey, who publicly disassociated himself from the film due to its "level of violence". And indeed Kick-Ass 2 is violent, perhaps even more so than its predecessor: throats are slit, torsos are impaled, limbs are sliced off, and one poor guy has his testicles chewed on by a dog. But while Hit-Girl's potty mouth and thirst for brutality will offend some viewers, there's one thing we should all be able to agree on: Moretz herself is a pretty good role model.
source : telegraph