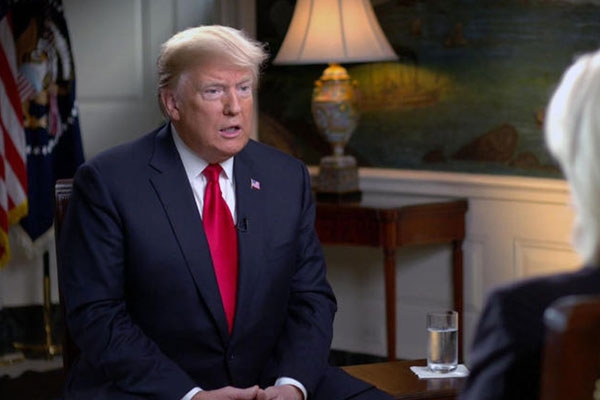 (Image source from: Vox)
President Donald Trump during an interview with British news broadcaster ITV said India and China have no clean air and water. He even poured scorn on the two countries, including Russia saying they even lack a sense of pollution and cleanliness, adding that he could even name cities in the region where life is unbearable.
On being asked about the United States' approach on climate change, the President said his nation has one of the cleanest environments across the globe and is getting finer with each passing day.
Contrary to the United States, he alleged that "nations like India, China, and Russia" are deteriorating the climate with unregulated industrial production and unprecedented emissions.
"China, India, Russia, many other nations, they have not very good air, not very good water, and the sense of pollution and cleanliness," he said.
"If you go to certain cities ...I am not gonna name these cities, but I can. If you go to certain cities, you can't even breathe," he said adding, "They don't do the responsibility."
Trump told the channel that he had a detailed interaction with Prince Charles on the issue of climate change. While he praised the United Kingdom monarch for his environmental concerns, the President reiterated that his government would not consider re-joining the Paris Climate Agreement.
By Sowmya Sangam