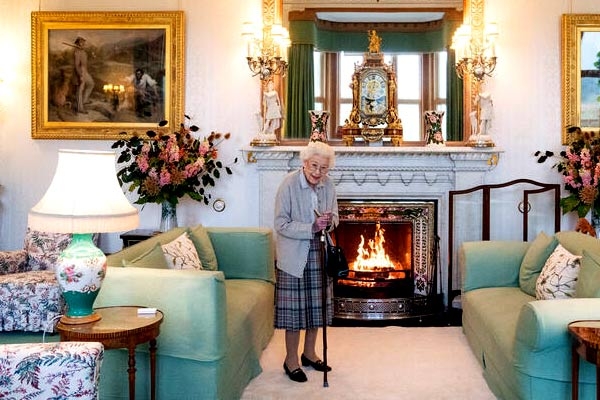 (Image source from: Twitter.com/Reuters)
Queen Elizabeth II passed away on Saturday and she is named as the wealthiest woman in the world. Her wealth will remain as a secret and there are several rumors about her will and how her wealth will be distributed after her demise. Her mortal remains are brought to Edinburg today. Queen Elizabeth II's wealth is valued at 88 billion USD in the year 2017 by the valuation consultancy firm Brand Finance. The wealth includes investments, jewels, art and real estate. It is estimated to be 500 million USD by the Forbes. The wills of Queen Elizabeth II are kept private along with other members of the royal family.
The Sunday Times Rich List has calculated the wealth of Queen Elizabeth II as 340 million pounds in 2015. At the age of 96, Queen Elizabeth II died at Balmoral Castle, her home in Scotland. She has been on the throne for 70 years and her majesty leaves behind 500 million USD in just her personal assets. The coffin of the Britan's longest-standing legend Queen Elizabeth II arrived in Edinburg Palace on Sunday. King Charles III will join the siblings in Edinburg to pay their respects. The coffin will fly to London on September 13th. USA President Joe Biden will attend the funeral of Queen Elizabeth II. The funeral will take place on September 19th.
All those who wish to pay their last respects for Queen Elizabeth II will have to wait for a long time and no pictures or photographs are allowed to be taken. The British government published new guidelines for the people.