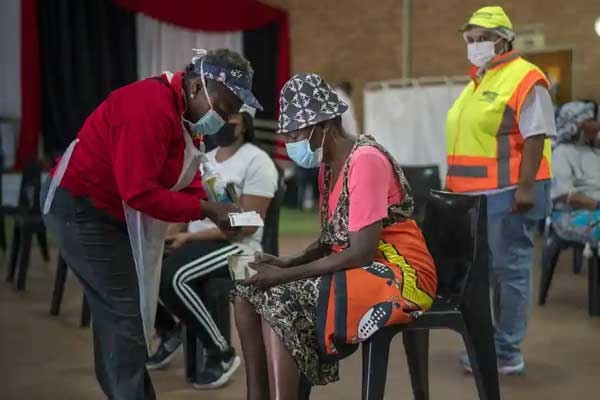 (Image source from: theguardian.com)
The entire globe is slowly recovering from the pandemic of coronavirus. The virus has not vanished completely but the impact of the virus is minimal. There are cases rising in the nations like China and USA but the people are back to work to recover economically. South Africa has witnessed a sudden rise in the new cases of coronavirus and the country's Health Minister warned of a possible fifth wave of coronavirus. There are infections rising over the past 14 days warned Joe Phaahla, the Health Minister of South Africa. He said that the hospital admissions remained low which is a relief. He also said that there is no rise in the new deaths.
The Health Authorities are not alerted about the new variant but the government of South Africa asked the people to be extra cautious and wear facemasks when they are in public places. More than 3.7 million cases are confirmed in the country after the pandemic started and more than 1 lakh people passed away. The WHO's African office issued a notice about the sudden rise in the new cases in South Africa. Several health experts warned about the new wave of coronavirus in June or July. The infections also witnessed a rise in New Delhi and Kerala in India but the count is stable for now.
By Siva Kumar