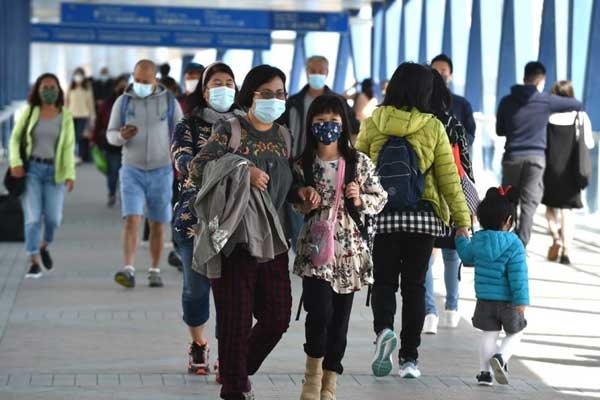 (Image source from: thestatesman.com)
The new cases of coronavirus have seen a sudden rise in the country and the states of New Delhi and Kerala have seen a huge rise. Though there are speculations about the fourth wave of coronavirus in June, some of the experts say that there would be no fourth wave of Covid-19 as the virus weakened. With the sudden rise in the new cases of coronavirus in Delhi, the administration of Arvind Kejriwal issued a new state of rules. There are 632 infections reported in the last 24 hours and this is the highest in the state since February 17th.
The facemasks are now made mandatory for everyone in the state. Delhi Disaster Management Authority will impose a penalty of Rs 500 for all those who are not wearing masks. The government of Delhi decided to carry out mass testing immediately. The vaccination drive too will be intensified for all the eligible groups. The schools and other educational institutions will not be closed for now. The SOPs are to be displayed properly and social gatherings will be monitored very closely. There are 2067 new cases of coronavirus reported in India in the last 24 hours. The government of Delhi asked the people not to panic.
By Siva Kumar