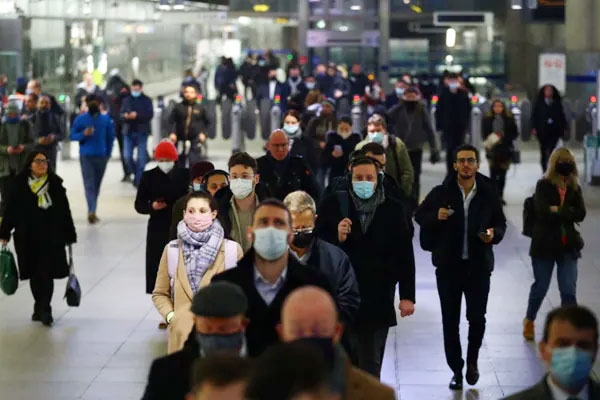 (Image source from: ndtv.com)
The Omicron variant of coronavirus is leaving the world sleepless. Several countries witnessed a huge rise in the new cases after the health experts said that the variant is highly transmissible. The London School of Hygiene and Tropical Medicine conducted a detailed analysis and reported that the deaths due to the Omicron variant in the United Kingdom would be close to 75,000 by April 2022. The research told that the antibodies are not making any impact due to the new variant. Some of the researchers suggested a new booster dose as most of them who took both the doses of the vaccine are tested positive for the Omicron variant of Covid-19.
The research told that if the situations continue in the same manner as of today, more than 2000 people would join in hospitals by April. A total number of 1,75,000 people might be in hospitals because of the variant by the end of April. The researchers asked the people not to gather in crowds and follow the social distancing. The booster dose is suggested along with a facemask mandatory when they are in the public. The situation may turn worse if the Omicron variant fails to respond for the vaccination doses available in the market. On the other side, the delta variant is having an impact across China and the new cases. The first Omicron variant death is reported in Britain on Monday.
By Siva Kumar