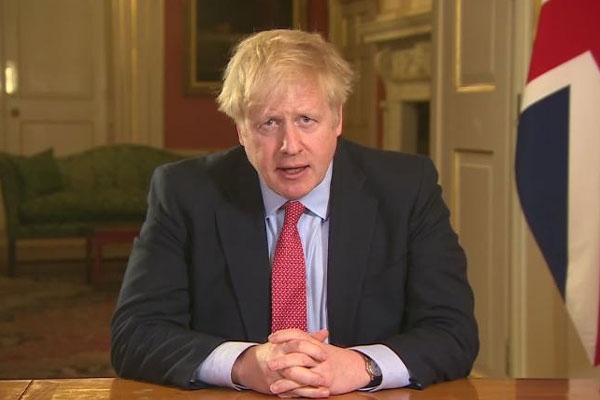 (Image source from: cnn.com)
With the recently confirmed case of Coronavirus in Prince Charles who is currently self isolating in Scotland, things have escalated in the UK. Recent reports suggest that the Prime Minister of the United Kingdom, Boris Johnson has also tested positive for the virus and is self isolating.
He addressed the public via a tweet confirming that he indeed has been tested positive for the Covid-19 and is self isolating to keep the spread to a bare minimum.
Boris also mentioned stating that he had been experiencing the mild symptoms of the coronavirus for the last 24 hours, including a rise in the temperature and coughs and got himself tested for it.
In the tweet, he clarified that even amidst his condition, he is going to look over the administration and government and conduct video conferencing to keep track of everything. He is going to self isolate himself in No 10.
Over the last 24 hours I have developed mild symptoms and tested positive for coronavirus.

I am now self-isolating, but I will continue to lead the government's response via video-conference as we fight this virus.

Together we will beat this. #StayHomeSaveLives pic.twitter.com/9Te6aFP0Ri

— Boris Johnson #StayHomeSaveLives (@BorisJohnson) March 27, 2020
The Prime Minister was last seen on Thursday night outside No 10 where he was clapping along with the nation as a gesture to thank the NHS staff for their hardwork and conviction towards eradicating this virus.
In the twitter video, Boris further stated saying, "I'm working from home and self-isolating and that's entirely the right thing to do."
Boris was tested positive at No 10 by the NHS Staff on the personal advice from the Chief Medical Officer of England, Professor Chris Whitty. It was assured that Boris will be consistently working through with the government needs without any further issues.
As of March 27, 2020, UK has already reported 11,600 confirmed cases with 578 deaths in the country. In case things get worse, the Foreign Secretary Dominic Raab is going to be the elected minister to take charge of things and ensure smooth flow of work.
UK is already under a lockdown following a "stay at home" order that was issued by Boris prior in the week to stop further spread of the coronavirus.
By Somapika Dutta