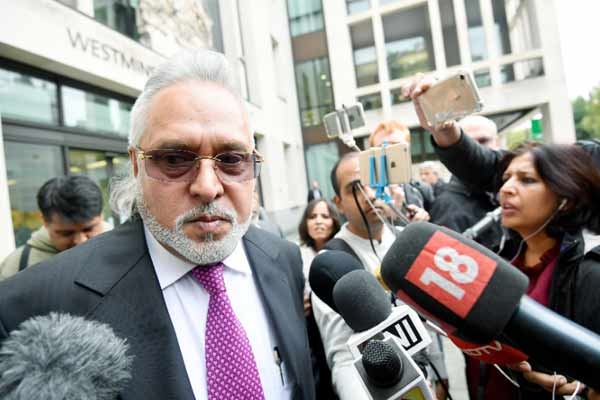 (Image source from: News18.com)
Big Victory for Central government as United kingdom Home Secretary Sajid Javid signs the order on Vijay Mallya's Extradition on Monday.
He signed the papers to bring Businessman Vijay Mallya back to India.
However, Mallya can appeal in the court within 14 days.
He is wanted in loan recovery cases by Several banks in India
Vijay Mallya, a former Rajya Sabha Member he is default on bank loans worth 9000 crores from number of banks.
Union Minister Arun Jaitley wrote on twitter that "Modi Government Clears one more step to get Mallya extradited while opposition rallies around the Saradha Scamsters."
Modi Government clears one more step to get Mallya extradited while Opposition rallies around the Saradha Scamsters.

— Arun Jaitley (@arunjaitley) February 4, 2019
Vijay Mallya responded to the developments and said he wants to appeal the decision. He tweeted :
"After decision was handed down on Dec 10,2018 by Westminster Magistrates Court, I stated my intention to appeal. I couldn't initiate appeal process before a decision by Home Secretary. Now I'll initiate the appeal process,"
After the decision was handed down on December 10,2018 by the Westminster Magistrates Court, I stated my intention to appeal. I could not initiate the appeal process before a decision by the Home Secretary. Now I will initiate the appeal process.

— Vijay Mallya (@TheVijayMallya) February 4, 2019
-Sai Kumar