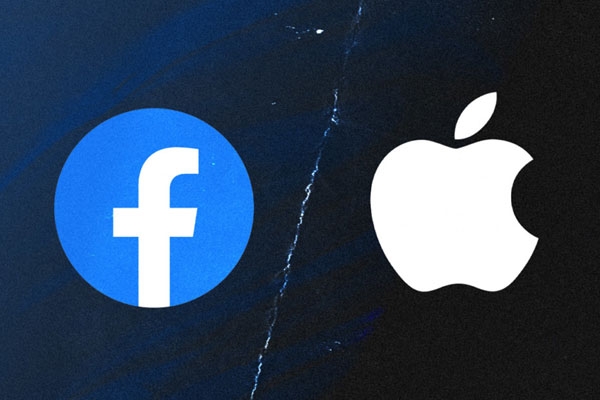 (Image source from: adweek.com)
Facebook is yet again criticizing Apple Inc. for their new privacy policy on new rules which limits businesses to run personalized ads. Facebook generates most of their revenue through personalized advertisement to reach customers effectively. Facebook is one of the leading social media platforms for businesses across the world. However, Apple has been restricting the number of ads and filtering through what promotions will be advertised
Facebook has been constantly criticizing this issue to stand up for small businesses which are going through a rough patch because of the pandemic. Online advertising is their source of revenue and generating customers at the moment.
Facebook ran statements in the "New York Times", "The Wall Street Journal" and other national newspapers stated that the Apple's new rules "limit businesses ability to run personalized ads and reach their customers effectively."
The new rules limit how personalized ads can be used to impact larger companies. These changes impact small business and make them face many challenges.
Apple began stating what kind of personal information they choose to advertise and which ads can collect personal information by digital services displayed in Apple stores.
Apple also has plans to implement a new mandate that will require all Iphone apps to take permission from the user before tracking a person's activities on their device.
Apple says that the new-anti tracking rule will come into full effect next year. The point of this rule is to protect the privacy for Apple users.
Usually, data scooped by ads is used to sell user ads that are targeted to their interests, depending n the person's interest and location. All the services are free.
Apple has declined all comments made my Facebook and are continuing with their new agenda either way.
By Meena Atmakuri