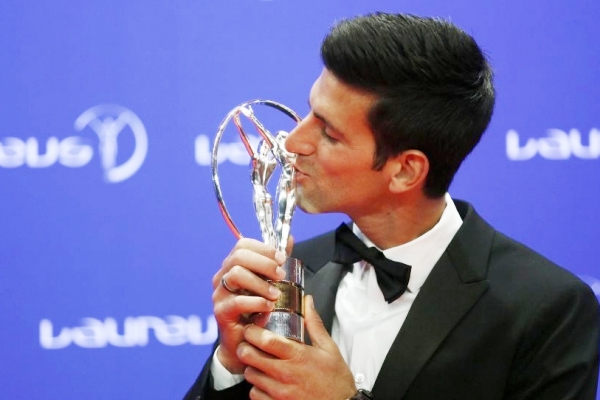 Novak Djokovic has bagged his third 'Sportsperson of the Year' trophy, where as Serena Williams won the women's top honor for third time at the the 16th Laureus World Sports awards.
Djokovic won the award in 2012 and 2015. For the second time, he walked away with the 'Oscar of Sports'. Last year, he clinched three Grand Slams, which includes Wimbledon, Australian and US Open. He remained as the finalist in the French Open. Current F1 leader Nico Rosberg presented the trophy to Djokovic.
After taking the trophy, Djokovic said, "I am very proud of it. It wouldn't have been possible without the great team that I have. I am grateful to the love and passion of tennis that brought me here. Sports has inspired me in so many different ways. I dedicate this award to two people who have inspired. I want to thank them for their legacy, My Nicki Lauda and Mr Johan Cryuff."
Soccer genius Lionel Messi once again lost the award. He had been nominated for a fifth time. Prior to the ceremony, Laureus academy member Steve Waugh said, "It's probably a glitch we need to correct. Somebody like Messi ought to win this award. Maybe football being a team sport comes in the way."
After securing a record 10th nomination, Williams bagged her third 'Sportswoman of the Year' Laureus trophy. However, she did not feature the ceremony.
- Sumana