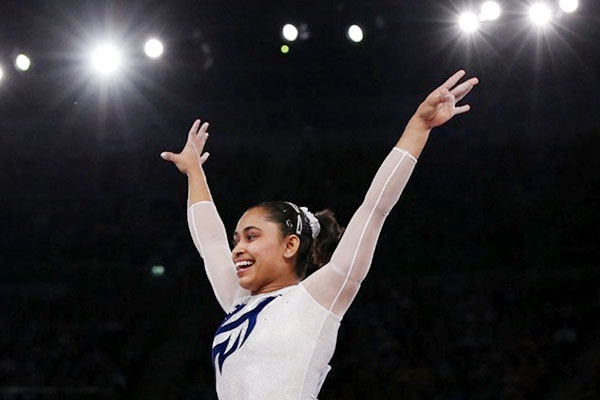 Dipa Karmakar has become the first Indian gymnast ever to qualify for Olympics. By garnering a total score of 52.698 points, the gymnast secured an Olympic berth. Dipa got 15.066 points in her first vault, the much difficult Produnova. It has been the highest among the 14 competitors. But her points were put down due to a poor show in the uneven bars, collecting 11.700, which is the second worse among the 14 participants.
The girl from Tripura assured the berth by securing 13.366 and 12.566 points in beam and floor exercises. In November 2015, the 22-year-old gymnast finished outside the podium, standing on fifth place in the World Championships and hence, could not clinch a berth in the Olympics.
Earlier, Dipa was put as second reserve for the ongoing Olympic Test event in Rio. Only last month, she as informed that she got into the shortlist of participants.
Also read: All eyes on Anand, Karjakin in Moscow
First Indian woman gymnast to win Commonwealth Games
In the Commonwealth Games happened in Glasgow in 2014, history was created by Dipa as she became the first woman gymnast to win a bronze medal in the event. In November 215, the 22-year-old gymnast became the Indian woman to feature in the World Championships finals.
- Sumana