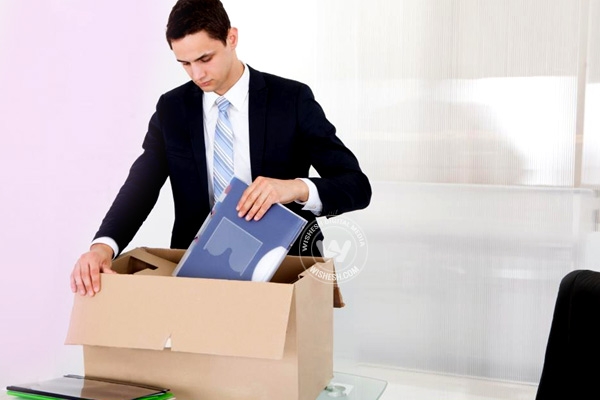 (Image source from: Hints that you might be getting fired})
Nothing makes you more surprised and shocked than the words ' You are fired'.  Losing your job is the top most worry for the people in this world. Here, we are proving some hints that, maybe you are about to fire.
Less work to do: If, your boss is assigning only fewer projects and assignments to you, it means something bad to come. Suzanne Lucas, a former HR executive and the Evil Lady on bnet.com said that, "If you're a high-level employee and they put you on a special assignment and take away other responsibilities so you can focus on that 'special assignment,' start fixing up your résumé, because you're on your way out the door."
Reducing mails from the boss: If you are receiving a less number of mails from your boss, then, it could lead to a danger on your job. According to the User team-evil, "fewer emails about projects and corporate events is bad. More emails regarding performance issues are worse".
Odd behavior: Is your HR behaving more friendly with you? Or you noticed any odd behavior from their sides, it can be a hint, that you are about to fire. An HR professional work at a midsize firm in the North Carolina said that, "The worst feeling in the world? Going into the ladies' room and seeing nine people you know who won't have a job in a week and having to act normal."
Working schedule: If they are putting you on an easy schedule, such as only one or two shifts a week. It means they are about to fire you. A user of Reddit , said that,  "At an hourly job, if they stop putting you on the schedule/make you only work one or two shifts a week, you're probably about to be fired."
If you say no as a team player:  Laurie Ruettimann, HR consultant and speaker in Raleigh, North Carolina, said that "If we ask you to travel for your job or attend a conference, it's not really a question. Say no, and it can be career-ending."
- Nandini