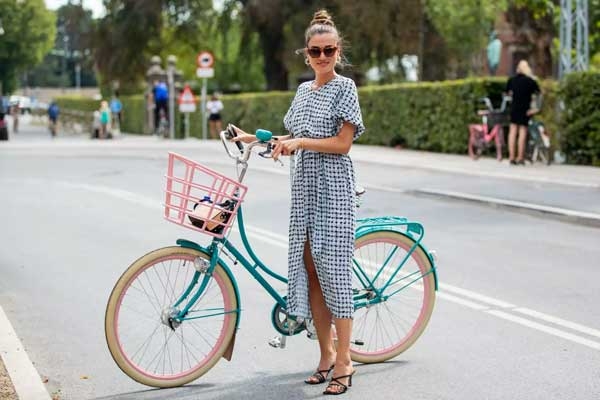 (Image source from: instyle.com)
Summer is undoubtedly the season in which everyone has to be extra cautious. Right from the diet to the clothes, you have to transform as per the temperature. It is also hard to go for a new look as per the season. Jackets, scarves and layers should be completely avoided in summer. Here are the top picks to wear during the summer season:
Prefer one layered clothes and keep them interesting. The design should have a detail to look attractive and simple. Matching pants can make lot of sense as per the top. A basic bottom with an interesting design on the top will make sense.
Always prefer very thin layers and you can also take up see-through. A lightweight linen blazer can be added to the collection during summer.
Some of them do not like to see bra straps. Prefer unique tops that the bra and the straps can be invisible.
Floral dresses are the best during the summers. They are easy to wash and they won't wrinkle. Also, beachwear can be preferred. A tunic outfit can be used with a pair of cropped pants or leggings.
A traditional shift dress can be the best choice at work on both professional and conservative way. Silk dresses are preferred in the summer evenings. You can also add a maxi dress for your summer outfit choices. This can be the best choice during vacations.Georgette looks simple, stylish and lightweight to wear in summer.
Silk clothes can be used often in summers and they are easy to wash. Asymmetric dresses and tops are also a good choice.
By Siva Kumar