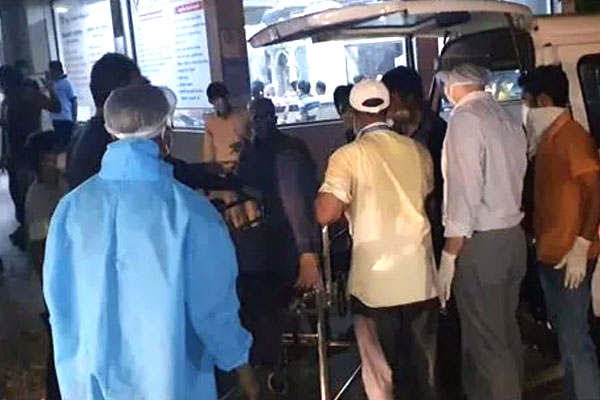 (Image source from: Hindustantimes.com)
The coronavirus tragedies continue to haunt the Indians. Around 13 people passed away after a fire accident took place in Virar, Maharashtra. The incident took place from 70 km from Mumbai, the capital of Maharashtra. The incident took place at 3 AM the Intensive Care Unit (ICU) located in the second floor of the four-storeyed Vijay Vallabh Hospital. At the time of the accident, there are 90 patients who are being treated told Dilip Shah, the CEO of Vijay Vallabh Hospital. The videos surfaced across the social media showed distressing visuals of the people who mourned the demise of their loved ones outside the hospital premises. The friends and family members of the deceased gathered in huge numbers outside the hospital. Maharasthra is shattered due to coronavirus and is the most impacted state of the country.
Indian Prime Minister Narendra Modi called the incident tragic and he offered his condolences to the families who lost their loved ones. The Prime Minister's office announced an ex-gratia of Rs 2 lakhs from PMNRF for the next of kin for those who lost their lives. Rs 50,000 are announced for those who are seriously injured. Chief Minister Uddhav Thackeray's office said the CM ordered that the patients who are undergoing treatment should not be harmed. The fire engines rushed to the spot and brought things to a control. The firefighters took more than half an hour to bring things to a control. Mass cremation is planned for the mortal remains of the deceased.
Union Minister Rajnath Singh, Congress leader Rahul Gandhi and former Maharashtra chief minister Devendra Fadnavis offered their condolences.