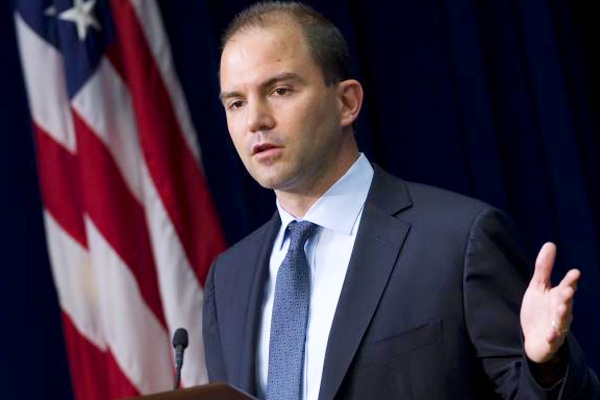 (Image source from: US describes Obama's India Visit as Historic ahead of Abe's arrival!})
US Deputy National Security Advisor Ben Rhodes described the President Obama's visit to India during India's Republic Day celebrations as historic in deepening their ties with India in the Asia Pacific region.
"President Obama had a good trip to India earlier this year, an historic visit, as the Chief Guest at Republic Day, where he discussed, obviously, the climate change effort, but also deepening our own relationship and partnership with India in the Asia Pacific," said Ben Rhodes.
The statement came when he was speaking to media during a conference call ahead of Japan Prime Minster Shinzo Abe's visit to US.
Mr Abe would be arriving in US next week on a state visit. President Obama would host him for a state dinner at the white house on Tuesday. And Japanese PM would tour Boston, Washington, San Francisco and Los Angeles in part of his visit.
Image Credits: slate.com
-Kannamsai