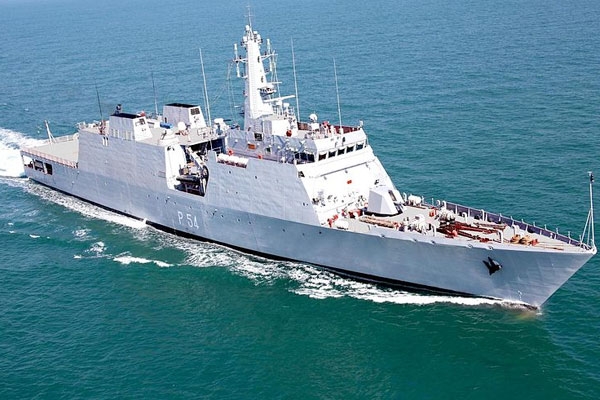 (Image source from: })
Indian government is trying to evacuate to the Indian nationals from the war-torn Yemen, where Houthi rebels are trying to capture the control of the ruling or administration. As situation seems to chaotic and bombarding, India deployed warships to transport Indians from Aden to Djibouti, From Djibouti they will be lifted to home.
Minister of State for external affairs V K Singh is camping in Djibouti to oversee the evacuation of Indians from the turbulence prevailing Yemen. External affairs ministry spokesperson Syed Akbaruddin has stated on Twitter that the evacuation of the 348 Indians by the warship INS Sumitra.
"INS Sumitra set sail for Djibouti late last night from Aden with 348 Indian nationals evacuated from Yemen…the first phase of this national effort involving the Indian Navy was successful," Akbaruddin said.
This is first phase of lifting Indians on warship from Yemen, earlier on Saturday, 80 Indians had flown from the Yemeni capital Sanaa to Djibouti, from where they were airlifted home.
As part of its "Operation Raahat", India has sent two warships - the destroyer INS Mumbai and stealth frigate INS Tarkash to Djibouti, a country located on the Horn of Africa in the Gulf of Aden. Two warships and passenger liners, Kavaratti and Corals, have left as a composite group to join up in the Arabian Sea
As per the officials, around 2,500 Indian nationals would come back to Indian among more than 4,100 Indians in Yemen, as many are reluctant to come since they have not paid salaries by their employers. Most of the Indians (predominantly from Kerala) are working as paramedical staff in hospitals.
-Kannamsai