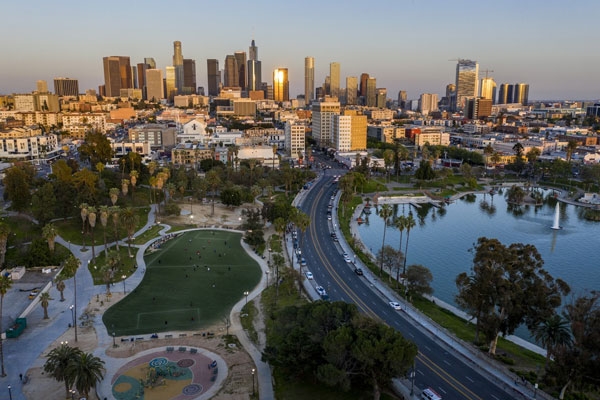 (Image source from: brightspotcdn.com)
The last weekend has been the deadliest for California. Over the weekend, the state reported a two-day record of 1,163. The state's hospitals have been increasing the number of care beds for the sickest COVID-19 patients in hospitals.
According to John Hopkins university research, the state has recorded more than 30,000 deaths since the beginning of the pandemic which was almost a year ago.
Initially, the death count for the virus was 10,000. However, within just a period of a month the ttal count rose from 20,000 to 30,000 deaths.
In USA, California ranks third for the most number of deaths behind Texas which is second and New York in first position. New York has a recorded 40,000 deaths.
Health officials believe that the state will face further more challenges and that the worst is yet to come.
The number of deaths in LA topped 12,000 and there have been 9,00,000 confirmed cases.
Health Officials state that the reason for the number of cases increasing is because of the increased outdoor activity, group gatherings and public gatherings during the holidays.
LA is issuing pop-up COVID-19 tests and give patients proper care and avoid any false negative tests.
The pop-up tests done from December 13th to Jan 2nd accounted for 10% of the COVID-19 tests in the city.
The Dodger stadium has been turned into a testing centre for the virus.
The city lawmakers and public health officials are surging people to follow social distancing protocols strictly.
By Meena Atmakuri